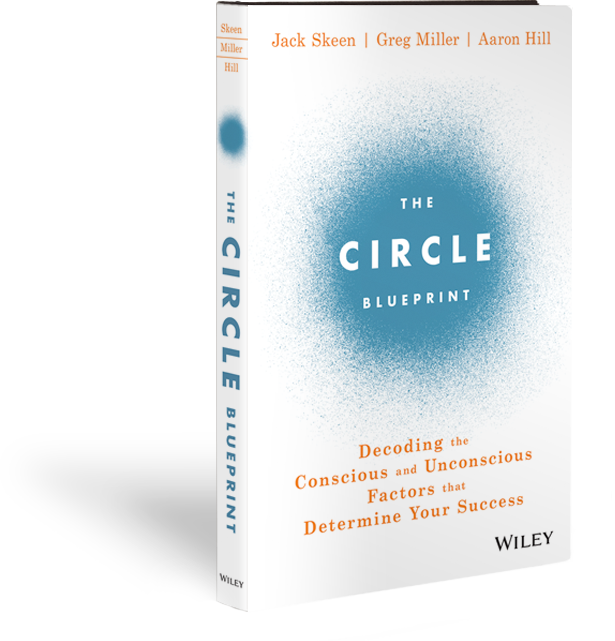 "Old ways won't open new doors."
—Author Unknown
"I'm on the hunt for who I've not yet become."
—Sara Bareilles
"Stop looking for happiness in the same place you lost it."
—Author Unknown
"You can't change what's going on around you until you start changing what's going on within you."
—Zig Ziglar
"It only takes one person to change your life: You."
—Ruth Casey
"Sometimes when you're in a dark place you think you've been buried, but you've actually been planted."
—Christine Caine
"What consumes your mind, controls your life."
—Author Unknown
"It is not the strongest or the most intelligent who will survive but those who can best manage change."
—Charles Darwin
"One reason people resist change is because they focus on what they have to give up, instead of what they have to gain."
—Rick Godwin
"As your life changes so will your circle."
—Author Unknown
"Great things never came from comfort zones."
—Author Unknown
"Be the change you wish to see in the world."
—Mahatma Gandhi
"Nothing changes if nothing changes."
—Author Unknown
"If you want something you've never had, then you've got to do something you've never done."
—Thomas Jefferson
"The best apology is changed behavior."
—Author Unknown
"There comes a time when you have to choose between turning the page and closing the book."
—Josh Jameson
"One day, you realize that there are some people you'll never see again. At least, not in the same way."
—Iain S. Thomas
"Trouble is inevitable, but misery is optional."
—Author Unknown
"Courage is the first of human qualities because it is the quality which guarantees the others."
—Aristotle
"Never miss a good chance to shut up."
—Will Rogers
"Stay in the game. Live your life like you have a piece of steel in your back bone. Anybody can sit on the sidelines."
—Author Unknown
"God is especially pleased with those that keep faith and move forward quietly regardless of their struggle."
—Author Unknown
"Refuse to dwell on past failures or disappointments. Find strength in adversity."
—Author Unknown
"Relinquish all resentment."
—Author Unknown
"Focus on what God has in store for your life."
—Author Unknown
"Any one person's version of the truth is complicated, usually ambiguous, and always contestable."
—The Craft of Research
"We were built to overlearn from negative experiences, but under learn from positive ones. But with practice you can learn to disrupt and tame negative cycles."
—Rick Hanson, a psychologist and senior fellow at the Greater Good Science Center at the University of California, Berkeley
"Life is tough, but it's tougher if you're stupid. You have to learn from yesterday."
—John Wayne
"It isn't the mountains ahead to climb that wear you out; it's the pebble in your shoe."
—Muhammad Ali
"Negative words bring negative results."
—Author Unknown
"Remember that your perception of the world is a reflection of your state of consciousness."
—Eckhart Tolle
"Love your enemies means have no enemies. Drop all negativity and resistance."
—Author Unknown
"Acceptance of the unacceptable is the greatest form of grace in this world."
—Eckhart Tolle
"Love does not want or fear anything."
—Eckhart Tolle
"When you allow each person to be as they are, they begin to change."
—Eckhart Tolle
"Of course I will be afraid. To pursue my dreams I may lose everything I have won."
—The Alchemist
"There is only one thing that makes a dream impossible to achieve: the fear of failure."
—The Alchemist
"The greatest thing a person can do is to contribute to the well being of another."
—Author Unknown
"When you lose your joy, you lose your strength."
—Joel Osteen
"Don't compare. When you compare, something or someone gets diminished.
Jesus said "let not your hearts be troubled""
—John 14:27
"Life is 10% what happens to you and 90% how you respond to it."
—Lou Holtz
"Don't pray for others to change. Pray for the change in yourself."
—Author Unknown
"If God removed some of the challenges in your life right now, you would not be prepared for what He has in store."
—Joel Osteen
"Knowledge of yourself produces humility, and knowledge of God produces love."
—Mother Theresa
"When the ego weeps for what it has lost, the spirit rejoices for what it has found."
—Eckhart Tolle
"The greatest prison people live in is the fear of what other people think."
—David Icke
"The door to wisdom is knowing yourself."
—Author Unknown
"Knowledge speaks, but wisdom listens."
—Jimi Hendrix
"The two most important days in your life are the day you were born and the day you find out why."
—Mark Twain
"The mind is everything. What you think, you become."
—Buddha
"Life is happening for you, not to you."
—Tony Robbins
"The hardest moments are a calling to something greater."
—Author Unknown
"The future belongs to those who believe in the beauty of their dreams."
—Eleanor Roosevelt
"Do your little bit of good where you are; it's those little bits of good put together that overwhelm the world."
—Desmond Tutu
"What you leave behind is not what is engraved in stone monuments, but what is woven into the lives of others."
—Pericles
"How wonderful it is that nobody need wait a single moment before starting to improve the world."
—Anne Frank
"Wealth, notoriety, place and power are no measure of success whatever. The only true measure of success is the ratio between what we might have done and what we might have been on the one hand, and the thing we have made of ourselves on the other."
—H.G. Wells
ARE YOU AS HAPPY AND SUCCESSFUL AS YOU WANT TO BE?
If you're like too many people, the answer is no. You've conditioned yourself to pretend to be happy. When you meet someone who is a total stranger and they ask how you are, what do you say? "Fine," right? Really? The truth is, your relationships with family, friends, work, money, and self-esteem aren't what they should be. It feels like you're going through the motions. That sparkle, that shine, that childlike joy you long to feel eludes you. Instead of being energized by purpose, you drag through the day wondering, Why don't I feel happier?
It doesn't have to be this way. You can create a life in which you thrive, not just survive. The Circle Blueprint by Jack Skeen, Greg Miller, and Aaron Hill—in conjunction with a scientifically validated psychometric self-assessment and a series of supplemental workbooks—helps you dig to the root of the problem and break the conscious and unconscious habits and patterns that hold you hostage to a life that isn't working for you. It cuts through the noise and forces you to be honest about the changes you need to make.



Your Circle is a map of the choices you make every day—choices that shape the quality, satisfaction, and impact of your life. The good news is your Circle can be adjusted—expanded, narrowed, and balanced—to steer your life where you want it to go. You can define your Circle, master it, and create the life you want to live.
The Circle Blueprint System is simple, doable, and incredibly thought-provoking. Best of all, it's not about starting a whole new life; it's about reshaping the one you have to keep what's working and adjust what's holding you back.
An "okay" life isn't good enough. It is your right to wake up every day saying, "Wow, my life is amazing!" Discover what it takes to radiate joy, power, and peace every moment of every day for the rest of your life. You have only one life and you don't get your money back if it goes poorly. It is your right to thrive.
WHAT PEOPLE ARE SAYING ABOUT THE CIRCLE BLUEPRINT